Building Resilience In Children During The COVID-19 Pandemic
Written By: Dr. Lyllymar Colon Rodriguez And Dr. Jacqueline Santana Sparber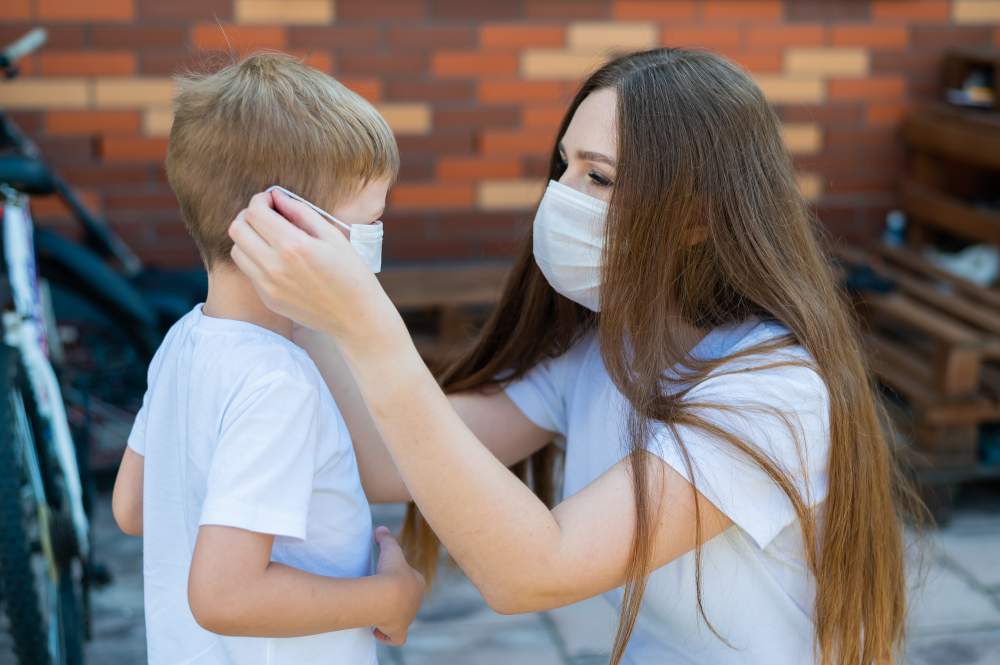 According to the world health organization (WHO) a pandemic is the worldwide spread of a new disease. The world is currently experiencing the COVID-19 pandemic. Current events related to the COVID-19 pandemic can be stressful and confusing for families. When adults are distressed, it can feel overwhelming to also consider how to help your children understand this evolving situation. Enduring an event like this one can affect not only our physical health but also our mental health. Families are quarantined at home together; living with multiples stressors. Being socially distanced from family, friends and community support systems. Most routines have been altered, either by family members being sick, adults working from home, children attending school virtually from home, parents juggling working from home and assisting their children with their school work, many losing their jobs and all income sources. These circumstances can be difficult for people of all ages to manage.
In this blog we will focus on school aged children and how to help them navigate and build resilience through this difficult time.
Most children are used to having structure and a routine in their daily life. Which is ideal, but the reality is that life is a continuous change and we must learn to adjust in order to survive and thrive. The COVID-19 pandemic is an opportunity for us to teach our children how to manage and adjust to difficult life situations.
As a parent is important to build resilience in our children. The american psychological association reports that resilience involves behaviors, thoughts and actions that can be developed by anyone. The more we practice resilience skills with children from a young age; the more we are going to increase their ability to adjust and emotional well-being now and in the future.
Below are some recommendations that can help school aged children manage the COVID-19 situation:
Provide them with sensitive and responsive caregiving. the primary factor in a child's recovery from an adverse or traumatic event is the presence of a sensitive and caring adult.
Only share basic information with children and avoid images or programs that they will not be able to understand. Evaluate the program before they can see it or watch tv with them and if you see any news that can be difficult to process stop the content and talk to them about what is happening.
Validate their feelings about this situation. Remind them that they are safe at home and they have support. Encourage them to express themselves and talk about it. Explain to your children that bad situations happen but things will be better.
Share stories with them of hope and resilience, these stories provide an important counterbalance to negativity and fear about the pandemic.
Be clear with them and honest, but at a level they can understand. As a parent you can ask them what they think about what they have heard about what is happening. Discuss with them the topic putting emphasis on that first responders, doctors, police and other essential personnel are working hard to keep everyone safe and get things back to normal as soon as possible. When you reassure children that the adults are managing the situation, you give them permission to be children.
Maintain structure in their day. Set aside specific time for when they do academic work, fun activities and if possible virtual time with friends and family members.
Social distancing does not mean social isolation. Remind your children that we cannot see our friends or loved ones in person but with technology they can have the opportunity to see them, say hi and stay connected. Maybe even arrange virtual play dates with friends and virtual family dinners with loved ones.
Spend quality time with your children. Even short periods of time playing, reading, going outdoors, and talking can bolster children's sense of safety and security during these uncertain or scary times.
Most importantly don't be too hard on yourself and be flexible. Find a balance that works for you and your family's individual needs.
Remember that asking for help is a sign of strength and resourcefulness, not weakness! If you see that your child is presenting changes in their behavior (acting more immature or clingy, changes in eating or sleep patterns, physical complains (abdominal pain, headache) and mood changes (sad, angry, tearful, scared) please contact their pediatrician or a psychologist near you.
COVID-19 Resources:
COVID-19 Printable Time Capsule For Children And Families:
https://avrit.net/CovidTimeCapsule/US
Corona Virus PDF Anxiety Workbook:
https://thewellnesssociety.org/Wp-Content/Uploads/2020/04/Coronavirus-Anxiety-Workbook.Pdf
Video In Spanish Explaining COVID-19 To Children:
https://www.facebook.com/Jacquee.Ort/Videos/10219582994719921/UzpfSTExMjc0MDMyMzQzNzE1MToyMjkyOTMxMTg0NDg1Mzc/?Modal=Admin_todo_tour
Video On How To Talk To Your Children About Corona Virus:
https://www.pbs.org/Parents/Thrive/How-To-Talk-To-Your-Kids-About-Coronavirus?Fbclid=IwAR3KdttouZvPEq1s3-6fsiBfZ4OmZDhdVC0Y46B8BEBZO-PfZscJ7o69Pkw
National Head Start Association COVID-19 Resources:
https://www.nhsa.org/Covid-19-Resources-Parents
References:
American Psychological Association Help Center. (Nd). The Road To Resilience. Retrieved April 9 2020 From http://www.apa.Org/Helpcenter/Road-Resilience.Aspx
American Academy Of Pediatrics (2019) Retrieved April 9 2020 From: https://Www.Healthychildren.Org/English/Family-Life/Media/Pages/Talking-To-Children-About-Tragedies-And-Other-News-Events.Aspx
World Health Organization (2010). Retrieved April 9 2020 From: https://www.who.Int/Csr/Disease/Swineflu/Frequently_asked_questions/Pandemic/En/